Sewickley Electrolysis – the safe, permanent solution for unwanted hair
Services
Electrolysis
Sewickley Electrolysis provides the gold standard and world's most advanced electrolysis technology available. Using Blend and Thermolysis modalities on our Apilus xCell Pur, we select what is best suited for your hair and skin type. We use only high quality, pre-sterilized, disposable probes freshly opened for you at each and every visit.
Red Light Therapy
Using advanced LightStim LED light therapy, Julie offers a non-invasive and natural approach to enhance your overall well-being. LightStim harnesses the power of specific wavelengths of light to penetrate deep into your skin, stimulating cellular activity and promoting natural healing processes. More about RLT
"I love what I do…..meeting new clients, educating them, and helping them look and feel their best!"
– Julie Auth
Contact
Contact Julie to schedule a free consulation
Location
Sewickley Electrolysis is conveniently located in the heart of Sewickley with metered parking adjacent to the office. Warm, professional, private atmosphere. We are a short drive from Pittsburgh as well.
Hours

Julie – Electrology/Red Light Therapy – call 724-759-3437 to schedule an appointment
Tuesdays 10am-5pm
Wednesdays 3-9pm
Dominique – Electrology –  Schedule an appointment with Dominique
What is Electrolysis?
Electrolysis is the process of permanently removing unwanted hair from the body by destroying the hair growth cells with a very small amount of electrical current. A very fine probe is inserted into the opening of the hair follicle and a mild electrical current is applied at the base of that hair follicle. The hair is then gently removed, disabling the hair follicle and resulting in the permanent elimination of the hair.
How many treatments are required?
The number of treatments varies with each individual.  Factors such as hair growth cycles, the quantity and structure of hair presented, previous use of temporary hair removal methods, heredity, hormone function, certain medications and stress influence the treatment program for each client.
Based on a personal and confidential consultation, Julie will design a customized, practical and realistic treatment schedule that addresses your specific hair removal needs.  It is important to follow the recommended treatment plan to achieve optimum results.
Is electrolysis safe?
Absolutely!  When performed by a skilled electrologist, the possibility of any side effects is minimal. Once the hairs are permanently removed, there are no signs that electrolysis has been performed. The skin is left feeling softer and smoother.
Does electrolysis hurt?
A skilled electrologist is able to insert the probe into a hair follicle with virtually no sensation to the client. The mild electrical current that follows feels like a small pinch. Most clients agree that waxing and tweezing is more uncomfortable than electrolysis. Modern technology has made electrolysis hair removal less painful.
Julie provides the gold standard and world's most advanced technology in electrolysis.
How should I choose an electrologist?
Electrolysis requires a great amount of skill. It is recommend that you turn to a trained and experienced electrologist.
Picking the right electrologist to do the job is by far the most important factor in determining a safe and effective treatment. The removal of hair with electrolysis is an intricate procedure; the tiny probe needs to be precisely inserted in order for electrolysis to be effective. The best way to find an electrologist is through a recommendation from family or friends. Call, set up a consultation, and ask questions.
Why should I choose electrolysis over other temporary methods like laser and waxing?
Unlike other hair removal options, professionally performed electrolysis eliminates unwanted hair, permanently, with unsurpassed results.  Laser hair removal is considered a temporary or reduction method.  It has not been evaluated for long-term safety of the patient's skin and health.  Waxing, threading, and tweezing are alike.  Ingrown hairs and discoloration may result.  Additionally, they may cause an increase in hair growth activity.  Depilatories and Shaving can cause an irritation to the skin while the hair regrows quickly.  These methods require a lifetime of maintenance and cost more due to long term use.  Electrolysis works on most areas of the body to give you smooth, healthy looking skin.  No other solution can claim such universal acceptability and success.
Cancellation Policy
48 Hour in advance required
1st Time No Show or Cancellation
No worries
2nd Time No Show or Cancellation
50% of your service will be charged
3rd Time No Show or Cancellation
100% of your service will be charged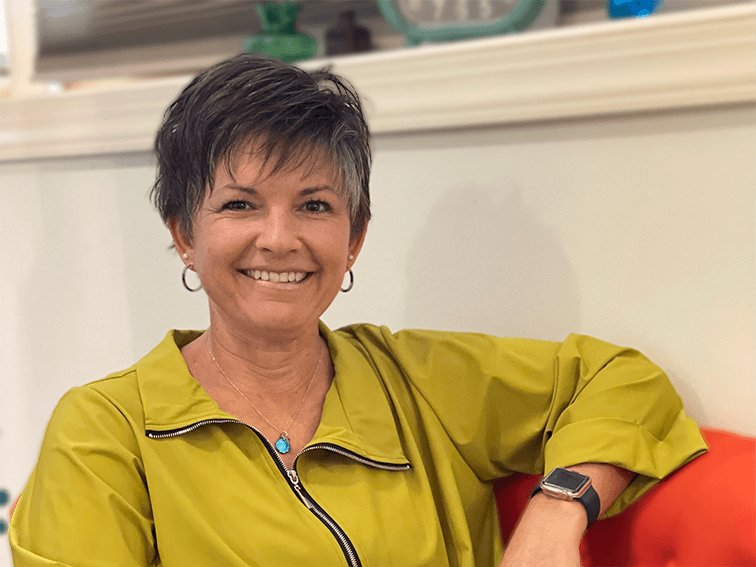 What Julie's clients say
I had a bad experience with an electrologist several years ago and was nervous to try electrolysis again. After waiting 8 years I finally got up the nerve to try again and that's when I found Julie. Within minutes of meeting her, my anxiety was gone. She was very thorough in explaining the different types of hair removal as well as the specifics of the electrolysis methods she uses, which put me at ease. Sterilization was a big concern for me. Unlike my previous electrologist, Julie always prepares the equipment, including the probes, while I am there. Since she uses disposable probes, I get to see her open a new one for me each time I am there. I can't tell you how much peace of mind that gives me! Julie's warm and friendly nature is the icing on the cake. I look so forward to my sessions with her not just because of the hair removal, but because of how comfortable and relaxed I am as soon as I walk through her door. Julie is so professional and knowledgeable, and I have seen great results since I started electrolysis with her. I can't recommend her highly enough!
 —J.H. from Sewickley
What Julie's clients say
Sewickley Electrolysis with Julie . . . you would think this would be the scariest part of the week – electrical current being applied to my face. It is the farthest thing from scary. Why? Julie is calm. She is like a warm cozy blanket after you played in the snow. Any anxiety that you bring into her office departs as soon as you meet Julie. Professionally, she is very knowledgeable and experienced. Her equipment is the newest and the best. Her fingers know exactly how to attack those nasty hairs with the best results. My unwanted facial hair is soon becoming a thing of the past. I have gone to 3 other electrologists in my life (be careful who you choose – don't go to anyone else – just learn from my mistakes). Julie is the real deal, creating real results!
– Val from Cranberry Twp.
What Julie's clients say
I spent years trying other electrologists before Julie and was so frustrated with getting no results. As soon as I started going to Julie's, I began noticing real and permanent change – What a huge relief after years of wishing for a certain image to finally see it start to happen! I have to travel an hour each way for my appointments, but I wouldn't even think of going to someone closer – Julie is that reliable at producing results. Not only do I feel comfortable with her work, but I feel comfortable with her as a person and firmly believe that she has my best interests in mind. Give Julie a chance, and your search will finally be over!
–Kristen from Grove City
What Julie's clients say
Why would someone want to make a recommendation for electrolysis when it is so personal?? Because how else are you going to know who's good! Many of us could use a little "tweaking." If tweezing is your tweaking, visit Julie behind Cafe des Amis. She is a lovely, very interesting lady and she has designed a private and relaxing space for her craft.
–Sheila's from Sewickley